This week's confession is all about what you do when you're feeling blue. Sadly, this is is something I've had a bit of experience with lately.  Due to endometriosis, I'm in  fairly constant pain as well as had some fairly horrific PMS over the last year, so I've had more than my fair share of the blues to get through.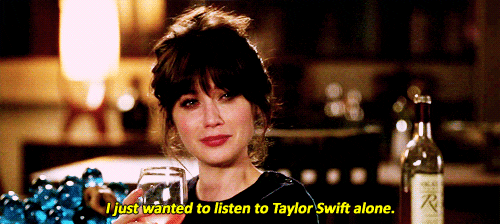 The most important thing to do when you're sad is to just be kind to yourself. Treat feeling blue the same way you'd treat a bad case of the flu and give yourself the time you need to get past it.  In my case, I take to the metaphorical bed of my couch. I make myself a warm cocoon of blankets, books, Netflix and tea then I let myself feel until I find my way through. Something about being in that warm bubble makes me feel safe to get my emotions out by sobbing my way through David Tennant's regeneration episode.
After I've had a really good cry (and a lot of tea), the world seems a little brighter. After giving myself that time, I can see that maybe life isn't quite that bad and I can start looking for ways out. That brings me to my most important thing to do when you're sad – try and find a way out. It doesnt matter if it takes you a month, or a year – sometimes to reach a better place, you have to make a change. In the case of my endometriosis, it meant nutting up and heading to the doctor for surgery. I'll be spending a bit more time in bed this week afterwards, but my hormone and pain induced blues will finally be at an end.
What do you do when you're feeling blue? Tell us in the comments or join the confession over at My Home Truths.