I bought the last Discworld book some time ago but didn't want to read it.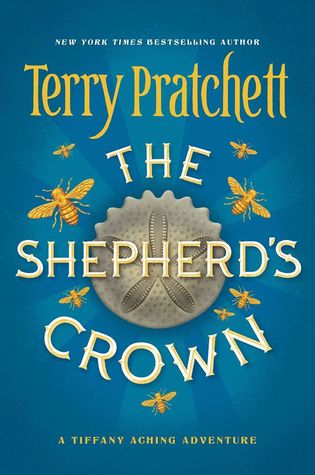 Because reading it means it's true.
Jingo was the first fantasy novel I read as an adult. It re-introduced me to the idea of fantasy novels and rekindled a love affair with the genre I've continued ever since. I first read the entire Discworld series during a pretty bleak period of my life and it made me laugh my head off.  With that laugh I knew that I could pick myself up and be okay again. Safe to say I have a pretty big attachment to these books and can't wait to introduce my own son to them when he gets a bit older. While they are written for adults (with the exception of the ones specifically for early readers and the Tiffany Aching series for young adults) they are as easily consumed  by a teen as well.
One of the great things about Discworld, is although there are 41 books in the series (which tends to turn people off) they are easy reads but there is also a few mini-series going on inside. It means a casual reader doesn't have to start with The Colour of Magic but instead can take the time to pick a group of characters you love and start with them. For me it's been the witches, particularly teen witch Tiffany Aching and the Nac Mac Feegle.
Synopsis (from GoodReads)
Deep in the Chalk, something is stirring. The owls and the foxes can sense it, and Tiffany Aching feels it in her boots. An old enemy is gathering strength.

This is a time of endings and beginnings, old friends and new, a blurring of edges and a shifting of power. Now Tiffany stands between the light and the dark, the good and the bad.

As the fairy horde prepares for invasion, Tiffany must summon all the witches to stand with her. To protect the land. Her land.

There will be a reckoning…
What I Loved
The Shepherd's Crown knows its the end of an era. It's a beautifully written book, and a wonderfully fitting end to the Discworld saga. It feels right that for Pratchett's last book he killed off one of his most beloved and memorable creations – the crankily caring head witch Esmeralda Weatherwax. As I sobbed about Granny, I felt myself grieving over again for the amazing talent Terry Pratchett was and what a loss he is to the world.
What I Didn't Love
Just that it's over. This book was a perfect goodbye to my favourite universe but it was a sad goodbye none the less. If you'll excuse me I have to go and read all 41 over again.
Waily Waily Waily
My Rating:
(5 / 5)
Has this review made you want to pick up the Discworld novels? Great choice! Check out this  amazing reading order, pick a character and thank me later!