So for Easter I normally just give people a packet of chocolate eggs and an Elegant Rabbit in the plastic shopping bag they came in. Gorgeous I know. Since I've started this blog, I seem to be slowly morphing into a Pinterest mum who not only does crafts but manages to package presents. When I started looking at Easter gifts for my family, I noticed a lot of that fake plastic Easter grass on display. I hate that stuff. It looks edible but it's not which that is a crime that cannot and should not be forgiven. I'd generally use shredded paper instead because at least that's recyclable but you still can't eat that. Dilemma. Turns out there's an easy way to make a completely edible Easter terrarium. Read on, dear friend.
What You Need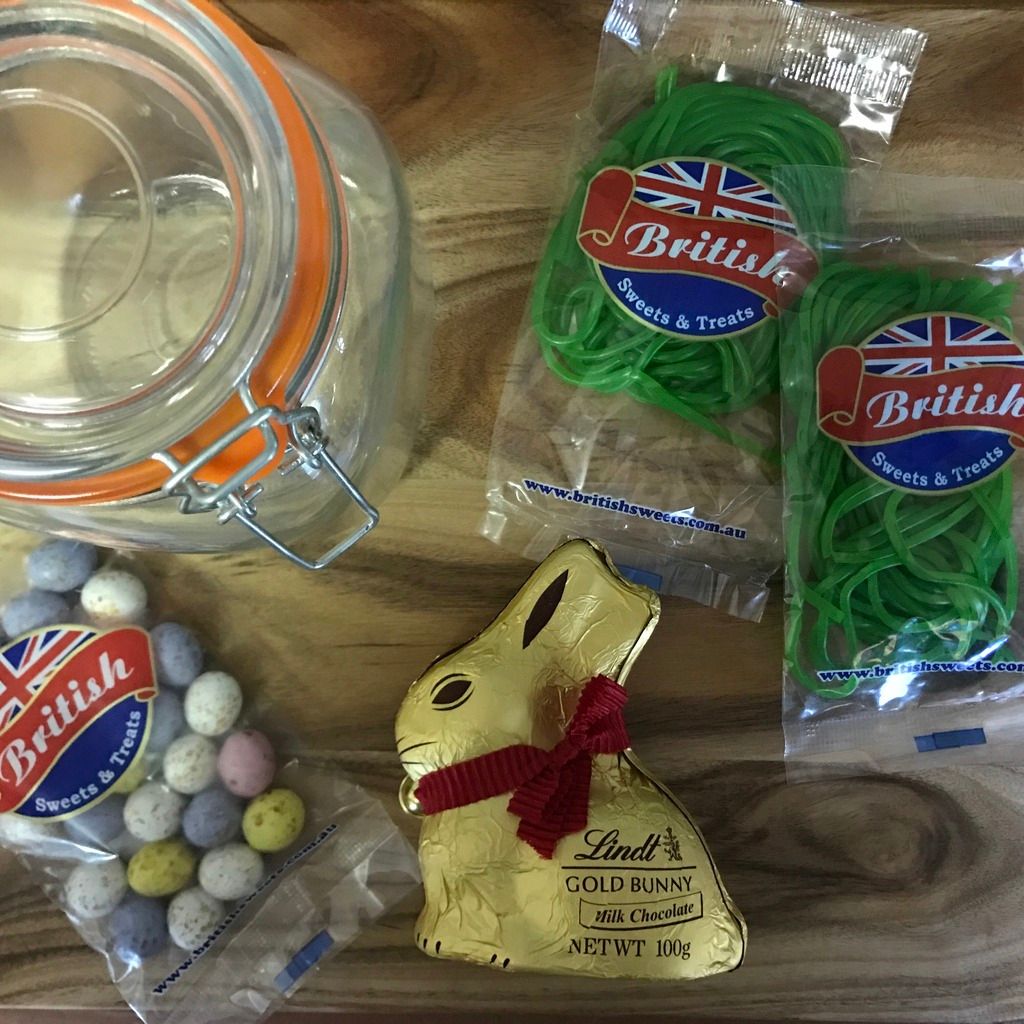 Green shoestring licorice (I got mine here, but you can also buy thicker straps and just cut them down to look like grass)
Small Hunting Eggs
Chocolate Rabbit or Bilby (you need something without tall ears so Lindt rabbits are perfect)
Wide Mouth Jar (Mine are from Kmart)
What You Do
Heap the licorice in the bottom of the jar  and arrange to look sort of grassy
Place your bilby/bunny gently on top of the licorice and put the smaller eggs near by.
Close your jar and tie some raffia or pretty ribbon around the top. Add a gift tag, and you are donezo. Told you it was easy.
I'm taking a couple week's break to spend some time with my  fam bam over Easter – have a lovely time and I hope the Bilby brings you loads of yummy things!