Thinking about regrets and what you'd change if you had the chance always reminds me of Sliding Doors. Man, John Hannah was a fox. I have such a thing for that guy. He was on Agents of Shield this year and he totally holds up.
Anyway, where was I? Oh yeah. Regrets.  Everyone has those things we sometimes wish we'd done differently. Where we wish for the road less traveled or look back and think what if.  For example, I'm amazing at coming up with snappy and cutting comebacks about 6 days after someone insults me.
Time was I had a lot of regrets in my life. I spent far too much time regretful over every tiny decision I made even though some of them were tiny. I regretted what I wore and what I ate and what I did on a Saturday night.  I didn't just sweat the small things though. I regretted struggling at school because I chose the wrong subjects in my teens. I regretted my bad taste in men in my twenties. I regretted letting people go that weren't worth my time in my thirties.  One day, I had a slight panic attack about how much of my time I'd spent looking backwards and how much I as missing in the present. That's right –  I started to anxiously regret my regrets.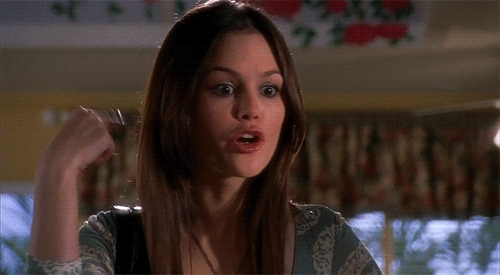 That particular bout of existential angst took me a number of years to work through. Once I did though, I realised that all these wrong turns were pretty vital in forming my character. The miserable decision of taking all science subjects instead of the humanities I loved taught me to listen to my instincts about what I'm good at. My disastrous choice in men in my twenties taught me how to recognize the right one when he came into my life. Despite the mistakes, I've ended up here – happy, fufilled, loved and most importantly, confident in my own skin.  Every misstep helped create this life, so I wouldn't dare change a thing. I'd probably be the worst time traveler ever.
Is there one thing you'd go back and change or do you also have no regrets? Confess in the comments or join the link up over at My Home Truths!