As you may have noticed I am a massive pop culture nerd and as such I worship Netflix.  Netflix came into my life just after I had Bear and it definitely came in handy on those long nights sitting up and feeding, just as much as it comes in handy now for filling time on the bus. Seeing as the link up topic today was Must Watch TV, I thought this was a perfect opportunity to share with you some of my favourite me time tv shows to stream from Netflix.
When You've Had A Rough Day
I've touched on my love of Rachel Bloom before, and if you haven't watched this show – run to Netflix. Don't let the title put you off – this musical rom-com is all kinds of hilarious awesome. Perfect for when you've had a super crap day and just want to shut out the world.
Best Quote: Seriously, Patrick. Was I sick the day in school where they taught you to be a normal person? It just feels like there's something fundamental I'm missing out on. Like, is there an instruction manual? You get what I'm saying, Patrick? It just, it just feels like everyone is in this cabal of normal people, and they're all laughing at me like I'm the jester in my own Truman Show. Patrick, tell me what the secret is. Is there a manual? Do you have a manual? I know you have a manual, Patrick! I know it's in your trunk, Patrick!
When You're Longing For High School
So I can imagine the pitch for this show – It's Veronica Mars meets Twin Peaks with Archie characters. Sounds ridiculous right? But it works. Oh god it works so well. This show is campy and weird and dark and did I mention weird?
Best Quote: Every town has one, the spooky house that all the kids avoid. Ours was Thornhill, the Blossom family's mansion, with it's very own graveyard. And trapped within its walls, like some Gothic heroine, was Cheryl Blossom, who's still grieving for her beloved brother Jason. Linked in death even as they were in life.
When You're PMS-ing
Another hilariously over the top show, Jane The Virgin is done in a telenovela style which means you literally cannot predict what will happen – hidden siblings, people back from the dead, surprise pregnancies – Jane has it all. It's completely over the top and is perfect for those PMS mood swings – it literally makes you cry and laugh at the same time.
Best Quote: At this moment, I would love to grab you in my embrace and kiss you, but I must ask first since Donald Trump has ruined romance for all of us.
When You Wish Things Would Stay Clean For 5 Minutes Goddamit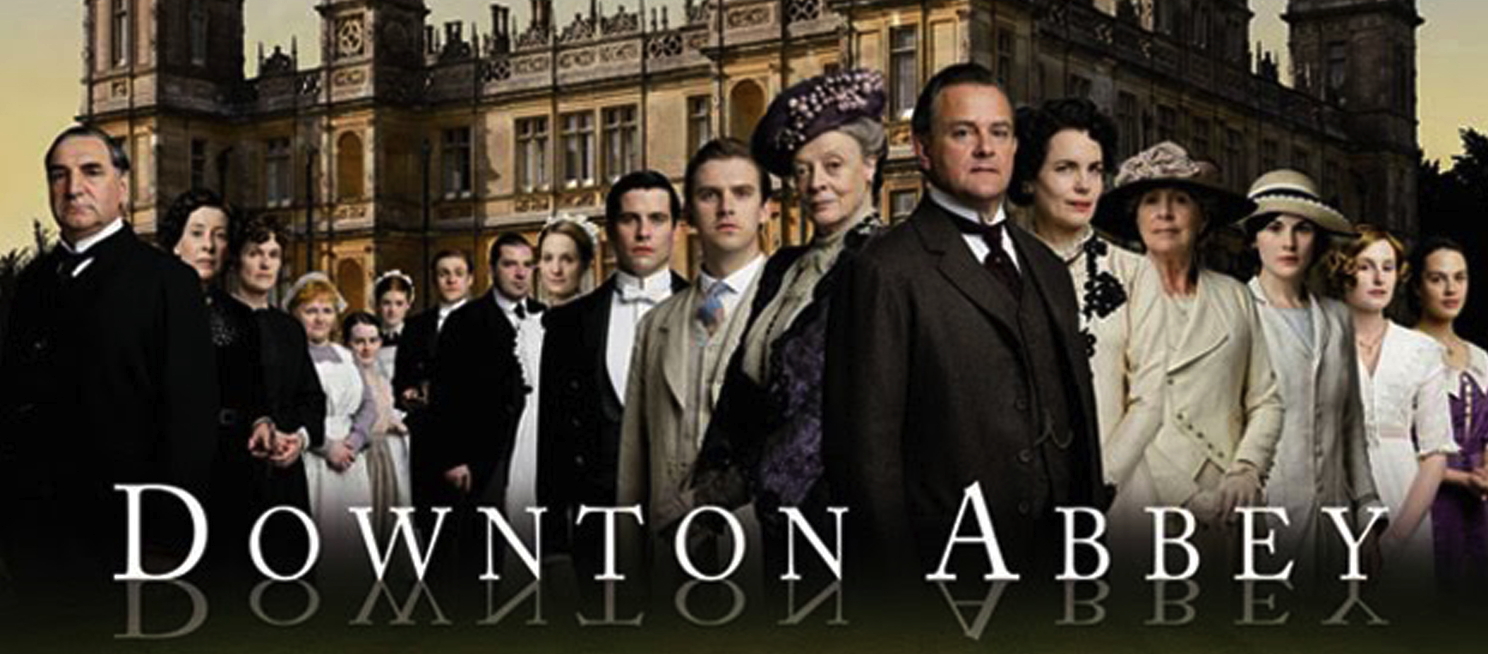 I love watching Downton Abbey when my life is chaotic. Watching a show where the biggest problem is where to have afternoon tea soothes my messy little soul.
Best Quote: Of course it would happen to a foreigner. No Englishman would dream of dying in someone else's house
When You Want To Go Vegetarian
Seriously considered it after the pilot. Word from the wise:  do not watch while eating. This zombie show is clever and funny but heavy on the gross at times.
Best Quote:  Why we gotta live between two cops?  Why couldn't it be two rival pastry chefs?
When You're Hanging With Your Bestie
Or as I like to call it – Barbarella and Miss Frizzle are friends! While they weren't the best of friends at the start, I've loved watching these two characters becoming besties. It's such a great show with two extremely talented actresses. ! Definitely worth a watch.
Best Quote:  If anyone's going to sit on Ryan Gosling's face, it's going to be me!
When Your Husband Leaves The Toilet Seat Up
Jamie would never do that. He'd beat you black and blue for your  various transgressions but you know in a charming way.
Best Quote: Mrs Graham had warned me  not to chase ghosts and so I hadn't.  But now that I was here the ghosts were starting to chase me.
When You Want To Appreciate Your Life
My god so much drama and so many scarves. All the freakin scarves. Watching this show makes me feel very appreciative of my life. I've never once had an ex husband blow up my office chair for example.  I've never had an ex husband for that matter either.
Best Quote: Maybe I just don't have the right genetic makeup to do tumble turns. Or run my life properly.
When You Miss Your Mum
Sing it with me now – "Where you lead, I will fooooloooooowww, any anywheeeerreeeeee that you tell me toooooo'. Something about this theme song just makes me feel all warm and fuzzy inside.  For the record I am Team Rory Getting Her Life Together And Leaving All The Boys Alone Because She Is A  Goddamn Train Wreck but that's hard to fit on a t-shirt.
Best Quote: I can't stop drinking the coffee. I stop drinking the coffee, I stop doing the standing and the walking and the words putting into the sentence doing.
What's your favourite me time TV Show? Give me some ideas for my next binge watch!