Happy Embrace Your Inner Geek Day! Embrace Your Geekness Day was celebrated internationally on the 13th July, but here at MintedRogue we are running a bit late. At the risk of sounding like a hipster, embracing that inner geek is far easier these days than when I was a teenager. When I was a kid, comic shops weren't on every corner and fantasy novels were rarely stocked in libraries so most of my nerd paraphernalia came from dingy second hand bookshops or by risking some truly scary goth stores. Finding someone to talk about Katherine Kerr to was even harder than finding the books in the first place. It was lonely. One of the things I love about the digital age is that there is a community for everyone. Love a particular anime? Here's a subreddit. Frustrated about Hydra Captain America? Here's an entire internet movement.
There has never been a better time to be a geek.
Kids are inherently geeky. They pursue an interest to the exclusion of all else, be it dinosaurs or Disney princesses or trucks or horses. They also love it completely and unashamedly. We could all do with getting in touch with that inner geek that children are so very in tune with, so here are 7 things to do with your kids to bring out the inner geek in you!
1) Find Some Buried Treasure
Geocaching is an incredibly fun and addictive global game. People bury boxes called caches and 'cachers' use GPS to find them. Using technology to find real world treasure? Doesn't get much more nerdy than that! You can find more information here.
2) Program Some Code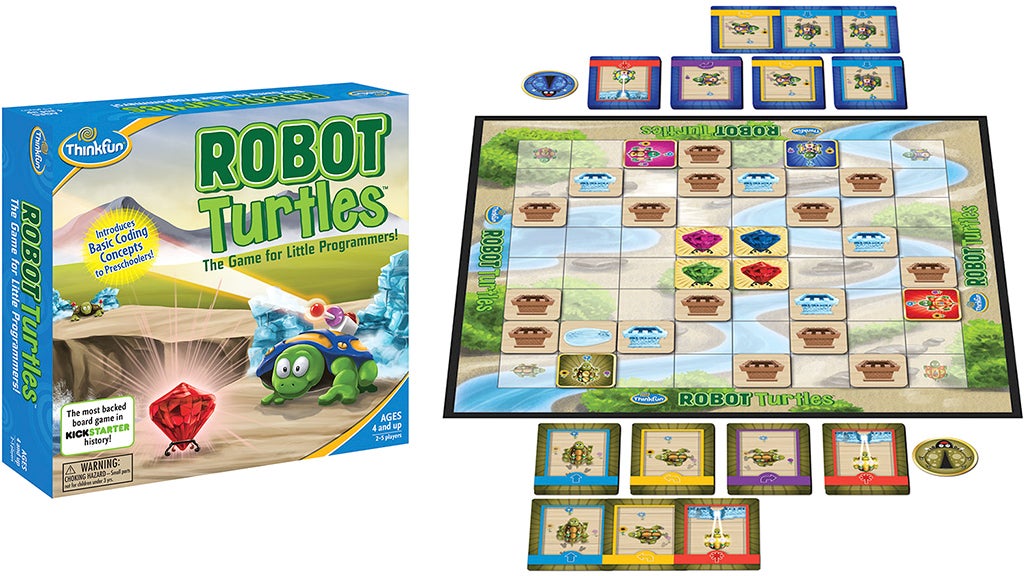 This one is more fun than it sounds I promise.  Robot Turtles is a board game for ages 4 +  and 2 -5 players inspired by the Logo programming language. Basically you move your turtle around the board by playing code cards. It has a number of levels of difficulty, so will appeal to both older kids and little ones.
3) Do Some Closet Cosplay
Before I wore a uniform for work, I pretty much lived closet cosplay. For those unfamiliar, you choose an outfit from a movie or TV show and alter it slightly so it can be worn for every day. It's super fun to do with your kids, (or even just on your own). You'd be surprised how many characters you can get out of an ordinary wardrobe! Want some inspiration? Check out Console2Closet, DisneyBound & Cosplay Every Day to get yourself started.
4) Get Your Science On
There are so many nerdy experiments you can do at home with your kids.  You can make your own Flubber, or a rain cloud in a jar or geodes out of eggshells. For even more awesome experiments to try, check out the CSIRO.
5) Learn Something New
Learning new things about your obsession is key to geek life so head to your local museum and explore! For bonus fun, check out their website ahead of time – most museums have extra activities for kids like scavenger hunts or fun knowledge trails or even a ScienceCentre!
6) Play a Tabletop Game
Tabletop Gaming is an integral part of geekdom. Games like Dungeons and Dragons or Warhammer 40K are great for grown ups, but there's also a number of games that are fantastic for families to play together as well. Mouse Guard is an RPG based on a series of graphic novels with a great kid-friendly setting and easy to follow rules. How cute are teeny tiny talking meeces ? They think they're people! With Mum or Dad acting as the DM (Dungeon Master) for this adventure, kids will love playing in this world. Bonus points for dress ups.
7) Get Out And Catch 'Em All
You'd have to be living under a rock to have not heard of the latest craze – Pokemon Go. The basic concept is you catch Pokemon in real world locations ie to succeed at this game, one must leave the house. Go for a family walk and  play together. Have a competition to see who can catch the most powerful Pokemon or just who can catch the most.  Gotta catch em all folks!
Bonus: Whatever You Love, Love It Proudly
I think this one is the most important. Love things like a child. Whatever you love, love it loud and love it proud. Everyone's a little bit of a geek about something so whether you're into jigsaw puzzles or jewelry making, crocheting or cosplay, embrace it and find a way to include your children in your hobbies. Kids watch us and learn from us and it's an important lesson – just because the world doesn't love what you love, doesn't make it wrong. Find your tribe because there will always be someone else who loves it too.
Do you have a favourite geeky activity to do with your kids? Share in the comments!