So Australia Day – yet another public holiday to entertain the kids on after Christmas, with the added benefit of being truly stinking hot. Oh hooray. I always love curling up in the aircon and reading some good old Aussie picture books on Australia Day, but there's only so much Possum Magic someone can read before they start going homicidal or just start craving lamingtons. To stop the madness, here are my favourite Aussie picture books for when you just can't deal with another anthromorphic marsupial.
Big Rain Coming

Author: Katrina Germein
Illustrator: Bronwyn Bancroft
As one dry day follows another in the Australian outback, everyone and everything is waiting for the rain, which seems as though it will never come. Rosie's kids, the panting dogs, the fat green frogs, and Old Stephen all do what they can to keep cool as they watch for storm clouds on the horizon.  With it's simple story but truly beautiful Aboriginal art illustrations, this is an awesome book to read on a hot day. It has some really great phrasing that just feels fun to read. Also, it's super short without seeming it so definitely bring it out at bedtime.
Amy & Louis

Author: Libby Gleeson
Illustrator: Freya Blackwood
Amy and Louis live next door to each other, and their lives are closely intertwined. But when Amy's family moves to another country, the children are separated until Louis discovers how to rebuild their special bond.It doesn't get much more Australian than a book that revolves around saying COOOEEE as loudly as possible. There's a reason why this one has won so many awards, it's just fun for both adults and toddlers. COO-EEE LOU-IS!!!!
The Bunyip of Berkeley's Creek
Author: Jenny Wagner
Illustrator: Ron Brooks
How do you know you're a bunyip if there's no other bunyips around to tell you what they are? It's a classic for a reason, a bunyip with an identity crisis is a great topic for kids who might be struggling to find themselves in a big family.
Mr Huff

Author: Anna Walker
This book won the top Earky Childhood Children's Book Council of Australia gong last year and it's not hard to see why. It's a beautiful story about a bad mood literally following a young boy around until he learns to be kind instead of shouting. I definitely have my own Mr Huff most days, and I love the way an abstract concept has been made easier to understand for little kids.
Perfect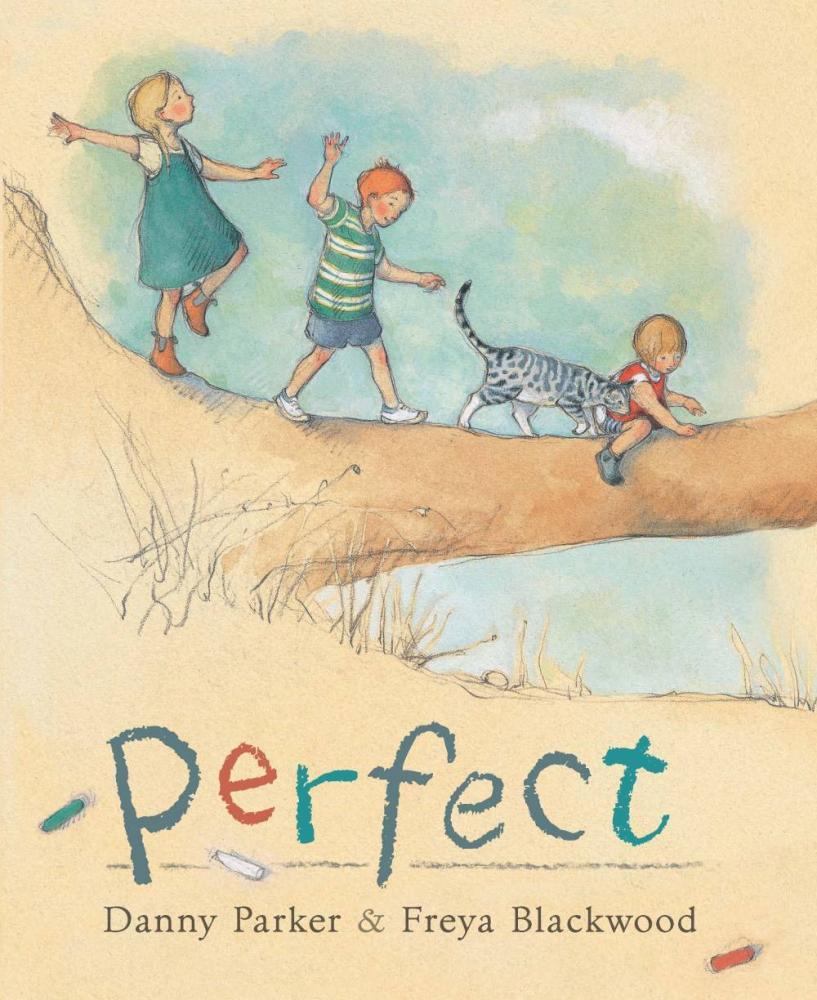 Author: Danny Parker
Illustrator: Freya Blackwood
This story of three siblings takes the reader on a journey through their beautiful relaxing perfect day. It's a great one for bedtime as you'll find as the children in the story slowly wind down towards sleep, your child will do the same.
Frog Finds A Place
Author: Sally Morgan & Ezekiel Kwaymullina
Illustrator: Dub Leffler
In this beautiful, gorgeously illustrated story, Frog has always wanted to live with the moon and stars, ever since he first saw them shining on his pond. He tries and tries to find a way to live up in the sky, but it's such a long way for a little frog.
Where's Your Teddy Muttaburrasaurus?
Author: Donna Dyson
Dougie the Muttaburrasaurus has lost his teddy bear. Can you help him find him by looking here and there? I feel like I'm saying cute a lot, but yeah a cartoon dinosaur looking for his teddy is pretty damn cute. It's got a great rhythm and its so much fun watching kids get excited when they find Ted on each page.
Pig The Pug
Author/Illustrator: Aaron Blabley
How could I go past the greediest Pug? These book are truly awesome, and with fart jokes galore toddlers will have a ball. And I'm really hoping right now that it's not just mine that finds farts funny. There's a series of these books as well, so you won't get bored reading the same one over and over.
Out
Author: Angela May George
Illustrator: Owen Swan
Out is the story of a mother and a little girl who are fleeing their homeland to take refuge in Australia via boat. Told from the little girl's point of view, It's an incredible story to help educate children about refugees and the challenges they face in coming to our country. It's a little topical but beautifully handled. I think it's something every child could benefit from reading.
Alphabetical Sydney
Author: Antoinia Pesenti & Hillary Bell
Illustrator: Walter Mason
This cute alphabet book is fantastic for Sydney siders, as well as anyone about to visit. It's got a fun sort of retro/vintage vibe to it and it is just gorgeous to read.
What's your favourite Aussie picture book? Do you have one you can just never read again?